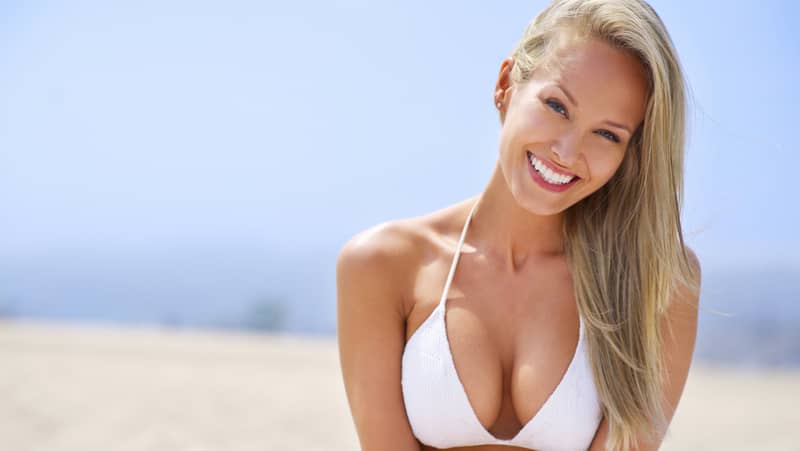 Am I a Candidate for Breast Augmentation?
Breast augmentation has been the most popular plastic surgery procedure year after year, and for good reason. Many women have achieved life-changing benefits that come with feeling confident about their breast appearance. If you'd like to improve the size, shape and overall appearance of your breasts, this procedure may be an excellent option for you.
What Can Breast Augmentation Address?
Breast augmentation can achieve a variety of aesthetic goals, including:
Increase the size of your breasts
Improve overall breast shape
Correct breast asymmetry
Restore lost breast volume caused by pregnancy, weight loss or aging
Create more attractive cleavage
Improve breast projection
Improve your appearance in swimsuits and clothing
It's important to understand that breast augmentation isn't an effective solution to address sagging issues. If this is your primary goal, you most likely will need a breast lift. In some situations, Dr. Pozner may recommend breast augmentation with a lift for enhanced results.
Additional Candidacy Criteria for Breast Augmentation
In addition to a desire to achieve one or more of the aesthetic goals discussed above, you should meet the following criteria:
Good overall health
Realistic expectations for the outcome of your procedure
Have sufficient natural breast tissue to cover the implant
Be at or near your ideal weight for at least one year
Nonsmoker or willing to quit prior to surgery and throughout recovery
In addition, there are certain age requirements for breast augmentation. Saline breast implants are approved for use with women age 18 and older. Silicone breast implants are approved for use with women age 22 and older.
Future Pregnancy Plans
In most instances, breast augmentation won't impact your ability to breastfeed, and many women choose to get breast implants before having children. However, future pregnancies may have a negative impact on your results.
You should always discuss future pregnancy plans with Dr. Pozner during your consultation. If you aren't planning on having children anytime soon, then there should be no reason to wait on your procedure. However, if you're planning on becoming pregnant in the near future, Dr. Pozner may recommend waiting until after you're done having children.
Contact our Boca Raton Plastic Surgeon
Please contact Sanctuary Plastic Surgery using the form on this page or call 561-367-6767 today to schedule a breast augmentation consultation. We serve patients in Boca Raton and the surrounding areas of Florida.