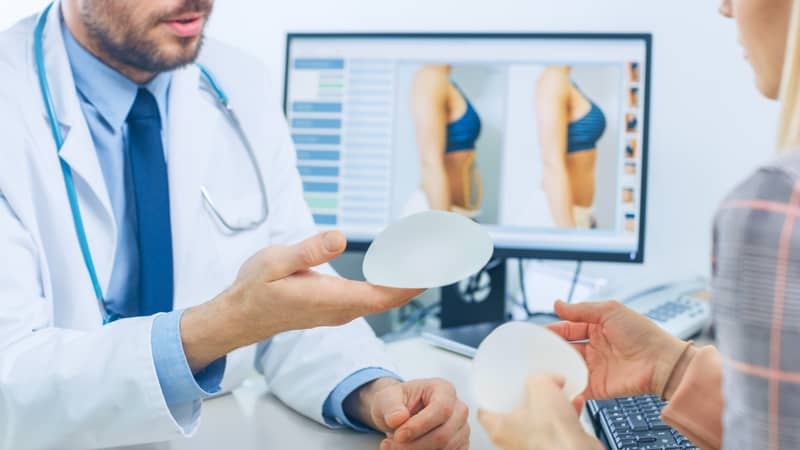 How to Choose a Plastic Surgeon
The decision to undergo plastic surgery should always be made with careful consideration of all the factors involved in the process, including which surgeon to work with. The training, skill and experience of your plastic surgeon will have a significant impact on your ability to achieve beautiful results while minimizing the risk of complications. Therefore, it's crucial that you choose your plastic surgeon wisely.
The following tips will help you as you search for the right surgeon to perform your desired procedure.
Choose a Board-Certified Plastic Surgeon
You don't need to specialize in plastic surgery to perform cosmetic treatments. It's common for general surgeons to perform these procedures. There are also many doctors with other areas of specialization that will offer cosmetic treatments after taking a short certification course. Unfortunately, these doctors often don't possess the extensive experience necessary to deliver exceptional plastic surgery results.
Board certification from the American Board of Plastic Surgery requires a doctor to undergo years of specialized training in cosmetic procedures. They must also pass rigorous exams demonstrating their mastery of the field. When you choose a board-certified plastic surgeon, you know your doctor has completed the extensive training necessary to deliver the excellent results you deserve.
At Sanctuary Plastic Surgery, all of our surgeons are board-certified. We're happy to discuss our training and credentials with you in detail during your consultation.
View Before and After Photos
Every plastic surgeon has a unique aesthetic approach. Looking at before and after photos will give you a better understanding of the results a particular surgeon tends to achieve. You can learn a lot from viewing before and after photos, including:
Whether a surgeon typically delivers natural looking results or a more dramatic outcome
Whether a surgeon's results are consistent from patient to patient
Whether a surgeon has experience working with patients who possess a similar body type or features as you
Experience Matters
In general, a more experienced plastic surgeon will be better equipped to handle unexpected issues that may arise during the procedure. After all, the more often you perform a procedure, the more comfortable you become with all the nuances involved. That being said, when choosing a plastic surgeon with decades of experience, make sure to ask what they do to stay up to date on the most advanced techniques and approaches. Plastic surgery is constantly evolving, and you want to work with a doctor who remains current in their approach to surgery.
We recommend that you choose a plastic surgeon who:
Regularly completes continuing education training
Publishes research articles
Is a member of accredited organizations such as the American Society of Plastic Surgeons
Contact our Boca Raton Plastic Surgeons
Please contact Sanctuary Plastic Surgery using the form on this page or call 561-367-9101 today to schedule a consultation. We serve patients in Boca Raton and the surrounding areas of Florida.