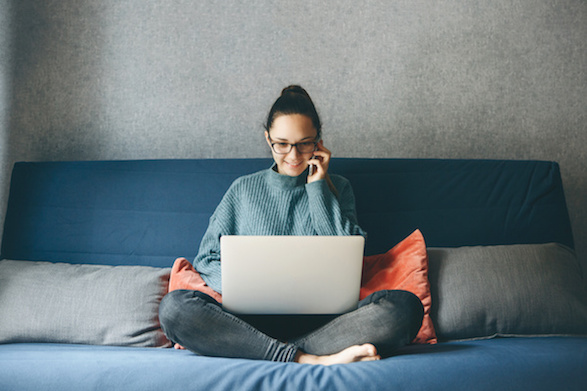 Virtual plastic surgery consultations aren't necessarily a new phenomenon, but they have become much more popular, and in many cases – necessary – in modern times. Virtual consultations allow you to share pictures, ask questions, and learn about your plastic surgery options from the comfort of your home.

If you are considering a virtual plastic surgery consultation, here are some tips to help you get the most out of your experience:
Prepare your reference pictures and paperwork: You will need to send paperwork and pictures of the areas you would like to treat to help your plastic surgeon determine what procedures can help you achieve your goals. Reference pictures that show examples of the types of results you're looking for can also be helpful.
Establish a quiet and comfortable environment for your consultation: You don't want a lot of background noise and distractions to interfere with your consultation. Establish a quiet and comfortable area in your home where you can communicate clearly with your plastic surgeon.
Confirm that your camera and software are working correctly: The last thing you want during an initial consultation is to deal with technical issues. Before your consult, make sure that your camera, computer, and software are all functioning correctly.
Write down a list of questions to ask your surgeon: Prepare a list of questions you'll want to ask, such as:

What procedures or treatments can create my desired outcome?
Have you performed that procedure before?
How often have you performed the procedure?
Can I speak with your previous patients?
How much does the procedure cost?
Will I need more than one procedure to get the results I want?
Does the procedure have any side effects?
How long is the recovery time?
Are there any alternatives to the procedure?
How can I prepare for the procedure?
Contact Our Boca Raton Plastic Surgeons
To learn more about the procedures that can help you achieve your aesthetic goals, contact Sanctuary Plastic Surgery today online or at 561-367-9101. Please contact our surgical coordinator via email to arrange for your virtual consultation at [email protected] We serve patients in Boca Raton and the surrounding areas of Florida.