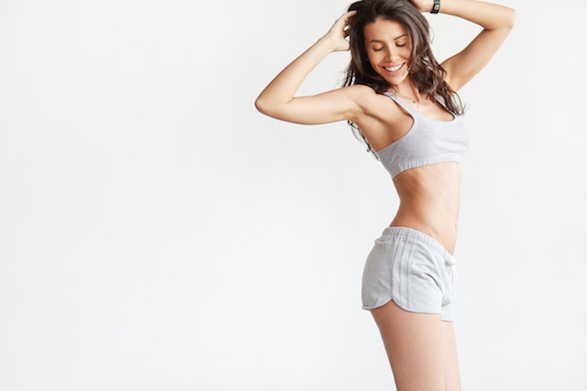 Tummy tucks offer patients a wealth of benefits, including the removal of excess fat and skin and a trim, attractive midsection. If you are considering a tummy tuck, also known as abdominoplasty, here are a few important things to keep in mind:

Results Aren't Immediate
You'll probably be excited to wake up to a new you the day after your procedure, but you won't be bikini-ready overnight. After a tummy tuck, your belly will initially experience postoperative swelling. At first, your scar will be tender, red, and scabbed over. However, as you continue to heal, your scar will become more narrow, the redness will disappear, and swelling will subside. You'll look great in a few months, and after six months, you'll be ready to take your "after" photos.
You'll Need to Take It Easy For a While
A tummy tuck is a major surgery. While you will be encouraged to walk around a bit soon after your procedure, you should consider work, child care, house cleaning and other basic physical activities off-limits. You'll likely need support at home for the first couple weeks following your tummy tuck – that includes transportation. Enlist the help of someone you trust to help you make the most of your recovery.
You'll Feel Uncomfortable for a Few Days
Even though the risk for complications after abdominoplasty is very low when the procedure is performed by a board-certified plastic surgeon, there is no getting around the fact that you will experience discomfort for the first few days after your surgery. Everyday movements like laughing, standing, and sitting up can agitate your healing body. Pain medication will help manage your discomfort, and fortunately, once you get past those first days, you'll begin to feel better and better each day.
The Most Satisfied Patients are Those Who Prioritize Their Recovery
You want the best results possible from your tummy tuck, and it will be up to you to help ensure that happens. Some things you can do to maximize your healing and results include:
Fuel your body properly: This isn't the time to diet or lose weight. Help your body heal by eating balanced, nutritious meals that include plenty of tissue-building protein.
Follow your surgeon's postoperative instructions: You will be provided with detailed, step-by-step instructions on how to achieve optimal healing. Follow these instructions to the letter, and ask questions along the way to gain clarity around anything that may be confusing.
Stay positive: Your house may get a little messier than you'd like, and you may get anxious resting so much. Just stay positive. This is your time to pamper yourself. Before you know it, you'll be out enjoying life with a slimmer, firmer midsection.
Contact Our Boca Raton Plastic Surgeons
To learn more about tummy tucks, contact Sanctuary Plastic Surgery today online or at 561-367-9101 to schedule your initial consultation. We serve patients in Boca Raton and the surrounding areas of Florida.