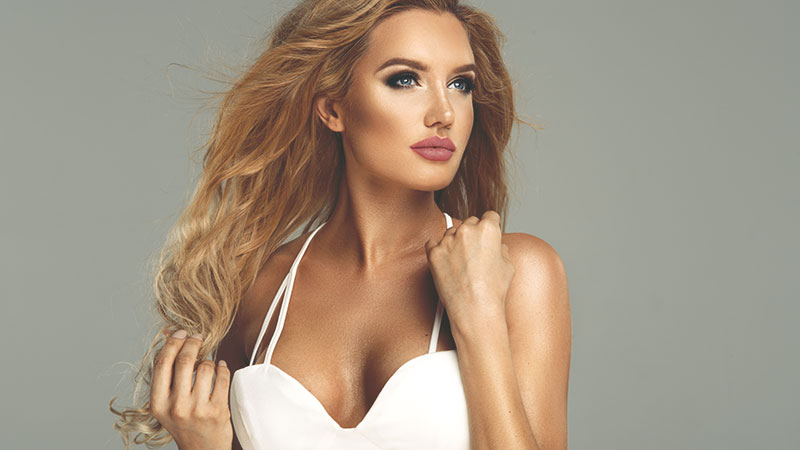 and after shots online, and now you've found the right surgeon to make your breasts look fantastic. However, we get that a trip to the plastic surgeon's office can sometimes be a little overwhelming. You may feel like you're being bombarded with a ton of questions—from why you're considering augmentation to what you realistically expect from having your breasts enhanced.

When you are consulting with a prospective breast surgeon, you should be asking your own questions, too. Here are a few crucial questions you should be posing to your plastic surgeon during your consultation.
#1) How much experience do you have? Are you a board-certified surgeon?
This may seem obvious, but finding out how much experience your surgeon has should be one of the first things you consider. It's a good idea to get a feel for his or her background on the specific procedure you are wanting to undergo—in this case, breast augmentation. Asking where they studied medicine and what kind of breast augmentation training they went through can put you at ease and give you confidence in the one performing your augmentation.
You should find out what board certifications your surgeon has as well. Just because someone advertises that they offer cosmetic surgery doesn't necessarily mean they have the proper certifications to back them up. All of our plastic surgeons here at Sanctuary Plastic Surgery are board-certified through the American Board of Plastic Surgeons (ASPS).
#2) How will implants affect overall breast health?
Knowing how your breast health will be affected is also essential. Implants don't just affect the size of your bust. Your nipples could become more or less sensitive after the procedure. If you're planning on getting pregnant, your ability to breastfeed may change too. Most augmentation approaches won't have much effect on breastfeeding, but if motherhood is in your future, it's something you'll certainly want to prepare for.
Your regular mammogram may be a little more complicated after a breast augmentation as well. Depending on the placement, an implant may actually obscure x-ray images, making it more difficult to determine if there's any cancer present. As a further precaution, the Food and Drug Administration also recommends routine MRI scans every two years for silicone implants, beginning three years after your initial surgery.
#3) Can I expect to have any additional augmentation procedures in the future?
This is an often-overlooked question that could really help to prepare you for living with breast implants. Over the years, saline and silicone implants have been shown to be a safe and effective method for enhancing the breasts. However, the risks of rupture are still there. While studies show that implant breakage doesn't pose much threat to your overall health, it may mean that you'll have to go under the knife for a second procedure at some point down the road—even if it's just to maintain their youthful appearance or upgrade to a newer implant. That's especially true for younger women who will have their implants for longer.
Also, your breasts might change shape due to weight gain or loss. Pregnancy and breast feeding could have an effect on their appearance too. Age can also play a role as implants will cause sagging over time, just the way that natural breasts do. All of these could require further surgery to maintain your desired look. Sanctuary Plastic Surgery's Dr. Jason Pozner is an expert in breast implant revision surgery, and has helped countless women achieve beautifully natural results through this highly personalized secondary breast enhancement surgery.
Get Started with Your Breast Enhancement with One of Our Board Certified Plastic Surgeons
Contact our Boca Raton plastic surgery practice today to schedule your own private consultation for breast augmentation.