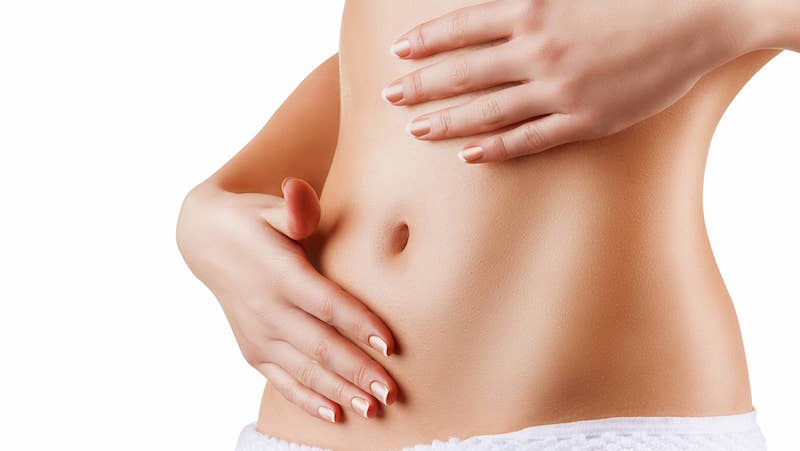 A tummy tuck, also referred to as abdominoplasty, is a surgical procedure performed to tone and tighten the abdominal area. Women and men in various stages of life undergo the procedure to obtain flatter, slimmer midsections.
If you experience one or more of the following concerns, this popular and effective body contouring procedure may be a good option for you:
You Feel Self-Conscious About Belly Fat
A bulging belly can cause you to feel embarrassed in social, professional, and romantic settings. If you enjoy a healthy lifestyle, it can also be frustrating to live with unwanted fat despite your best diet and exercise habits.
You Have Weak Abdominal Wall Muscles
While tummy tucks are frequently performed for cosmetic reasons, the procedure also offers certain medical benefits. In addition to eliminating excess fat and skin from the midsection, tummy tucks surgically tighten weak abdominal wall muscles. This can:
Prevent hernias
Relieve back pain
Improve your posture
Your Midsection Has Changed With Age
The older you get, it can become increasingly more difficult to lose tummy fat and keep it off. As you age, your body becomes more susceptible to weight gain, and your muscle mass naturally declines. Other hormonal changes, such as menopause, can also shift weight to your belly area. A tummy tuck can give your midsection a slimmer, more youthful look.
You Have Lost a Significant Amount of Weight
Rapid, massive weight loss can lead to sagging skin on your tummy. After working so hard on your physique, it can be discouraging to have to hide drooping abdominal skin beneath baggy clothing.
A tummy tuck can help you feel more confident in form-fitting clothes and swimwear. However, abdominoplasty is not a weight loss method; the procedure is designed to sculpt your midsection, and put the finishing touches on your nutrition and fitness efforts. Good tummy tuck candidates should be at or near their ideal weight prior to surgery.
Pregnancy Has Changed Your Midsection
During pregnancy, your abdominal area expands to make room for your growing baby. While some women's tummies naturally regain their pre-pregnancy shapes, others are left with loose, excess skin and stretched abdominal muscles.
Contact our Boca Raton Plastic Surgeon
You deserve to feel confident about your appearance. If you struggle with excess fat and skin around your belly, contact Sanctuary Plastic Surgery today online or at 561-367-9101 to schedule your tummy tuck consultation. We serve patients in Boca Raton and the surrounding areas of Florida.